Products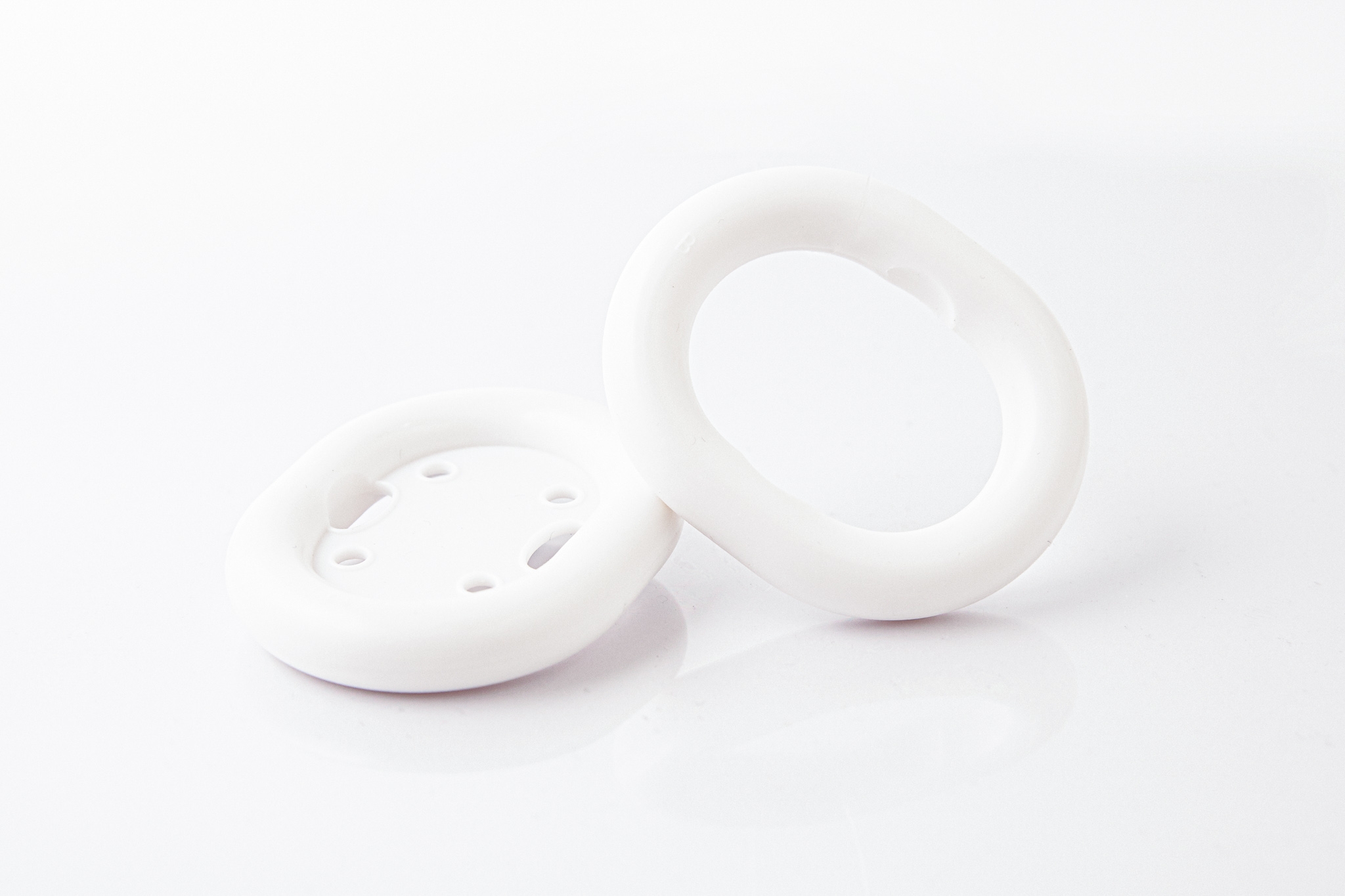 Oval
Oval pessary is commonly use d for a mild first-degree
uterine prolapse or a cystoele.

Exclusive design of the curvature allows the pessary to
stay in place. Easy for folding and facilitating insertions
and removal by durable and elastic material with two
durometers at folding sections. It comes with or without
support in 9 sizes.
LATEX FREE
Specification
| | | | | | | | | | |
| --- | --- | --- | --- | --- | --- | --- | --- | --- | --- |
| SKU with Support | OVs1 | OVs2 | OVs3 | OVs4 | OVs5 | OVs6 | OVs7 | OVs8 | OVs9 |
| Dimension in mm | 50.5 | 57 | 63.5 | 70.5 | 76 | 83 | 89 | 96 | 101 |
| | | | | | | | | | |
| --- | --- | --- | --- | --- | --- | --- | --- | --- | --- |
| SKU without Support | OV1 | OV2 | OV3 | OV4 | OV5 | OV6 | OV7 | OV8 | OV9 |
| Dimension in mm | 50.5 | 57 | 63.5 | 70.5 | 76 | 83 | 89 | 96 | 101 |